CORE
From PreparingYou

CORE
stands for a
Congregation of Recorded Elders
Congregations of the early Church were nothing more than free assemblies of the Elders or heads of families who came together seeking the Kingdom of God and His righteousness. Those Elders mentioned in the Bible were not an office of the Church appointed by Christ but the natural office of Husband and Father to God's basic form of government in the kingdom, the Family, because the Kingdom of God is from generation to generation.[1]
These independent families sought to practice Pure Religion by taking care of one another through Freewill offerings by Faith, Hope and Charity and the Perfect law of liberty without using any of the benefits offered by the world of Caesar or any other authoritarian Benefactors.
At Pentecost the heads of families being Baptized began to form a network by the free elders of each family gathering in small groups of ten who picked titular ministers who met the criteria of Christ's appointment to serve their needs in society. These together in this Network of Tens in one accord were the Church, the Body of Christ and together Congregants in Free Assemblies and recognized by two or more witnesses and appointed by other Ministers naturally formed the Church in general.
Those ministers chosen by the people were to gather with other ministers like themselves to form a national in an international Network of people who loved their neighbor as much as they loved themselves.
This gathering in the name of Christ, because they gathered in His love, formed a peculiar people who lived in the World but not of it. Christians lived by their faith in Christ and in His way of caring for each other, attending to the Weightier matters and providing a Daily ministration, not by force but by Fervent Charity and Sacrifice of love.
Modern Christians have followed another way, not of Christ.
It is time for repentance.
---
Steps toward the Living Network.
All members of these Network email groups should follow these basic steps if they intend to honor these Network Purposes and the Network Guidelines.
---
---
CORE | Free Assemblies | Congregations | Congregants | Elders | Fractal Network
Why Congregate | Why we gather | Why Minister | Church | Why Church | COM | MORE |
Congregations of Rebuke | Tips on forming a CORE | CORE Solution | CORE Off Track |
First to do List | Why did Jesus Say | Society and community | Feasts | Celebrate | Network |
Join The Living Network
The Living Network | Join Local group | About | Purpose | Guidelines | Network Removal
Contact Minister | Fractal Network | Audacity of Hope | Network Links

Join with a free assembly in you area
by asking on the Network for more details:
Minister of Record
HCBL | HCGL | HCHS | HCJR |
HCLC | HCLO | HCNR |
HCO | HCSL | HCSM | HCTA |
Minister of Record | His Church | His Holy Church
---
Footnotes
↑ : Exodus 17:16 For he said, Because the LORD hath sworn that the LORD will have war with Amalek from generation to generation.

Deuteronomy 29:22 So that the generation to come of your children that shall rise up after you, and the stranger that shall come from a far land, shall say, when they see the plagues of that land, and the sicknesses which the LORD hath laid upon it;
Psalms 78:4 We will not hide them from their children, shewing to the generation to come the praises of the LORD, and his strength, and his wonderful works that he hath done. 5 For he established a testimony in Jacob, and appointed a law in Israel, which he commanded our fathers, that they should make them known to their children: That the generation to come might know them, even the children which should be born; who should arise and declare them to their children:
Psalms 102:18 This shall be written for the generation to come: and the people which shall be created shall praise the LORD.
Isaiah 13:20 It shall never be inhabited, neither shall it be dwelt in from generation to generation: neither shall the Arabian pitch tent there; neither shall the shepherds make their fold there.
Isaiah 34:10 It shall not be quenched night nor day; the smoke thereof shall go up for ever: from generation to generation it shall lie waste; none shall pass through it for ever and ever.
Isaiah 34:17 And he hath cast the lot for them, and his hand hath divided it unto them by line: they shall possess it for ever, from generation to generation shall they dwell therein.
Isaiah 51:8 For the moth shall eat them up like a garment, and the worm shall eat them like wool: but my righteousness shall be for ever, and my salvation from generation to generation.
Jeremiah 50:39 Therefore the wild beasts of the desert with the wild beasts of the islands shall dwell there, and the owls shall dwell therein: and it shall be no more inhabited for ever; neither shall it be dwelt in from generation to generation.
Lamentations 5:19 Thou, O LORD, remainest for ever; thy throne from generation to generation.
Daniel 4:3 How great are his signs! and how mighty are his wonders! his kingdom is an everlasting kingdom, and his dominion is from generation to generation.
Daniel 4:34 And at the end of the days I Nebuchadnezzar lifted up mine eyes unto heaven, and mine understanding returned unto me, and I blessed the most High, and I praised and honoured him that liveth for ever, whose dominion is an everlasting dominion, and his kingdom is from generation to generation:
Joel 3:20 But Judah shall dwell for ever, and Jerusalem from generation to generation.
Luke 1:50 And his mercy is on them that fear him from generation to generation.
---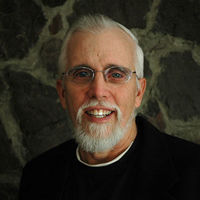 Full time
Minister of His Holy Church
who began his formal studies in 1962.
Author, historian and seeker of the truth. Has written numerous books, hundreds of articles and produced hundreds of radio broadcasts all available for free at His Holy Church.
Husband, father and minister helping people understand and seek the kingdom of God at hand and His righteousness by gathering in a broad but intimate network practicing pure religion and attending to the Weightier matters.
"But seek ye first the kingdom of God, and his righteousness; and all these things shall be added unto you." (Matthew 6:33)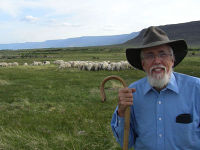 Brother Gregory encourages all true seekers of the Kingdom of God and His righteousness to join the Living Network so that they may gather in His name, according to His Character.
---