HCSL
From PreparingYou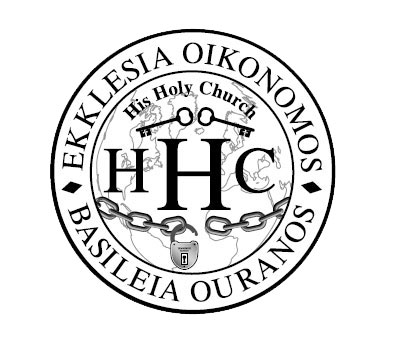 His Church at Summer Lake is a Congregation of Ministers of Record and serves the Religious Order at White Rock.
His Church at Summer Lake also maintains the retreat grounds at Summer Lake in Oregon for annual festivals and other gatherings events.
Those who wish to learn and labor for Christ with us should Join the Network and then become a viable part of the Living Network through the steps below.
---
Steps toward the Living Network.
All members of these Network email groups should follow these basic steps if they intend to honor these Network Purposes and the Network Guidelines.
---
This is the way people may make application through your ministers to begin the training as an Aspirant[1] or as a Novice[2].
His Church at Summer Lake is an institution by the testimony of records of recognition of the fruits of service to Christ by serving the people and acceptance of the congregants and the ministers in service to one another in love that also maintains the religious enclave for Christ's Holy Church for His purposes and it is like unto the lands held in common of the Levites [migrashah השׁרגמ and 'ayar ריע] and the early Church [3] for the maintenance of the Church through the services of the Order at White Rock which is the Church established by the authority of Christ.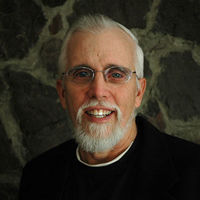 Full time
Minister of His Holy Church
who began his formal studies in 1962.
Author, historian and seeker of the truth. Has written numerous books, hundreds of articles and produced hundreds of radio broadcasts all available for free at His Holy Church.
Husband, father and minister helping people understand and seek the kingdom of God at hand and His righteousness by gathering in a broad but intimate network practicing pure religion and attending to the Weightier matters.
"But seek ye first the kingdom of God, and his righteousness; and all these things shall be added unto you." (Matthew 6:33)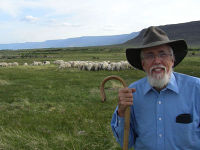 Brother Gregory encourages all true seekers of the Kingdom of God and His righteousness to join the Living Network so that they may gather in His name, according to His Character.

Join with a free assembly in you area
by asking on the Network for more details:
Minister of Record
HCBL | HCGL | HCHS | HCJR |
HCLC | HCLO | HCNR |
HCO | HCSL | HCSM | HCTA |
Minister of Record | His Church | His Holy Church
Retreats
Annual Burning Bush Festivals
http://www.burningbushfestival.org/

Burning Bush Festival - 2012 2:09
http://youtu.be/Z1B8jbrz5vc

One of the talks

Kingdom Connections Part One The Way of Cain 13:52
http://youtu.be/YRnsRAefYxg
HHC Burning Bush 2013 The Red Heifer 7:24
http://youtu.be/YG5u9sHMqrc
2011 Retreat
http://www.hisholychurch.org/network/dearnetwork100-8.php
2010 Retreat
http://hisholychurch.org/retreat/HHC/Attendees_Helpful_Hints.html
Some stories
His Church at Summer Lake: Lost and found
http://www.hisholychurch.org/ministries/church/summerlake/lost.php
His Church at Summer Lake Retreat Ground and Training Center
Agriculture: http://www.hisholychurch.org/ministries/church/summerlake/agriculture.php
Churches at Summer Lake: Livestock
http://www.hisholychurch.org/ministries/church/summerlake/animals.php
Churches at Summer Lake: farming
http://www.hisholychurch.org/ministries/church/summerlake/farming.php
His Church at Summer Lake Observatory Site
http://www.hisholychurch.org/ministries/church/summerlake/observatory.php

More HHC Network links
Find and JOIN your Local Living Network
The American States and Canada
http://www.hisholychurch.org/network/localnet.php

What is a Personal Contact Minister
What do they do?
http://www.hisholychurch.org/network/contactministers.php
How do I elect a Personal Contact Minister
Contact Minister Election Form
http://www.hisholychurch.org/network/contactform.php
Find a local group World Map Locator:
Find a local Living Network Group around the world
http://www.hisholychurch.org/network/maplocator.php
Mapping the Network
A project of the chosen Contact Ministers
http://www.hisholychurch.org/network/networkmap.php
Mapping the Network
A project of the chosen Contact Ministers
http://www.hisholychurch.org/network/networkmap.php
The Living Network | Network | Network Signup | Nav-Network‏‎ | Other Working groups |
Network Articles | HHC Network Links | Network Removal | Network Guidelines |
Network Purpose | Making contact‎ | Ministers | All PCMs‏‎ | Websites‏‎ | Home
Footnotes
↑

Any mature individual who is person aspiring to become a member of an Order and applies to at least one order. for entry accepting duties or missions in order to validate that application.

↑

A Novice has taken the temporary vows of an order during the period of study and training striving for a successful completion of a probationary period before being accepted into full membership.

↑

[Acts 2:44 And all that believed were together, and had all things common;]