Lock Springs Missouri
From PreparingYou
Summer Gathering near Lock Springs, Missouri
Saturday and Sunday, May 27 & 28
Ben & Joanna Lane invite everyone to their farm located just east of Lock Springs MO on the weekend of May 27 & 28. Guests are welcome to come a day or 2 earlier and/or stay a day or 2 longer.
They have a shed prepared to accommodate food prep & dining. There will be only a primitive kitchen (a grill, sink & fridge) & restroom facilities (portable toilets). There is one picnic table but please bring camp chairs if you can. Please also bring your own food. There are plenty of areas to pitch tents & there are some parking spaces for RVs. Call or text Ben for additional details: 660-973-9234
There are woods for exploration & entertainment of all interested but also poison ivy & a thriving tick population. Please come prepared to deal with either.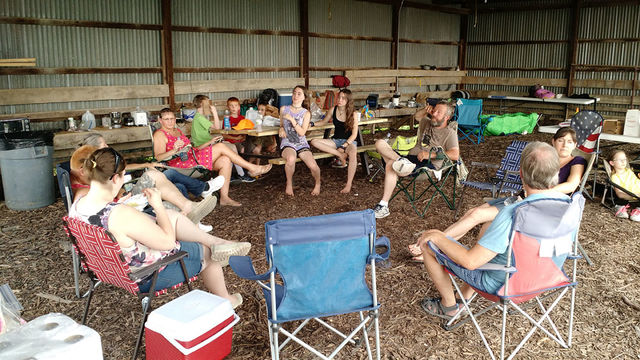 Location:
~12 miles due west of Chillicothe MO. This town has multiple motels, grocery stores, etc.
~12 miles south of Jamesport MO, known for it's Amish community & antique shops.
GPS coordinates for driveway: 39.845918, -93.752869.
From Locks Springs: drive 1.3 miles east on Hwy 190 to County 503 (first right) & turn south on 503. 503 dead-ends at our location.
From Chillicothe: drive west on Hwy 190. At the junction of Hwy 190 & Hwy U continue west 2 miles to County 503 (first left) & turn south on 503. 503 dead-ends at our location.
Map to Driveway
Camping and Meeting Area
Lock Springs Gathering Invitation Page | Upcoming Events | Event Archives