Clergy
From PreparingYou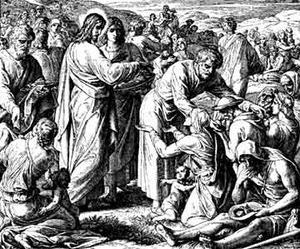 Clergy defined
CLERGY. "the body of all people ordained for religious duties, especially in the Christian Church." All who are attached to the ecclesiastical ministry are called the clergy; a clergyman is therefore an ecclesiastical minister.
2. Clergymen were exempted by the emperor Constantine from all civil burdens. Baronius ad ann. 319, 30. Lord
Coke says, 2 Inst. 3, ecclesiastical persons have more and greater liberties than other of the king's subjects, wherein to set down all, would take up a whole volume of itself.
3. In the United States the clergy is not established by law, but each congregation or church may choose its own clergyman. Bouvier's Law Dictionary Revised Sixth Edition, 1856
CHRISTIANITY. The religion established by Jesus Christ.
2. Christianity has been judicially declared to be a part of the common law of Pennsylvania; 11 Serg. & Rawle, 394; 5 Binn. R.555; of New York, 8 Johns. R. 291; of Connecticut, 2 Swift's System, 321; of Massachusetts, Dane's Ab. vol. 7, c. 219, a. 2, 19. To write or speak contemptuously and maliciously against it, is an indictable offence. Vide Cooper on the Law of Libel, 59 and 114, et seq.; and generally, 1 Russ. on Cr. 217; 1 Hawk, c. 5; 1 Vent. 293; 3 Keb. 607; 1 Barn. & Cress. 26. S. C. 8 Eng. Com. Law R. 14; Barnard. 162; Fitzgib. 66; Roscoe, Cr. Ev. 524; 2 Str. 834; 3 Barn. & Ald. 161; S. C. 5 Eng. Com. Law R. 249 Jeff. Rep. Appx. See 1 Cro. Jac. 421 Vent. 293; 3 Keb. 607; Cooke on Def. 74; 2 How. S. C. 11-ep. 127, 197 to 201.
Clergy of Christ
If the clergy is "the body of all people ordained for religious duties" then Christ's clergy would be the body of ministers ordained by Jesus. That would be first the Apostles and their successors or at least those who are fulfilling the "duties of religion". So we need to know what was religion and what Pure Religion would be and the instructions to the apostles given by Jesus to know what those duties were.
Jesus clearly called out His little flock to serve the people without exercising authority one over the other. They were to be separate from the world with no personal estate owning all things common like the Levites before them. The oversaw a daily ministration that served the needs of their society rightly dividing bread and supplies from house to house and across borders of nations during economic dearths and famines.
Elders of the early Church were first of the laity and functioned as free souls according to the Perfect law of liberty. They could become a part of the clergy of Christ who like Christ only came to serve, not rule over the people.
Is the modern Church doing what the early Church did?
Without the Church in general which we may call the laity gathering in free assemblies or congregations of Tens and the Church specific which consists of the offices of Deacon, Bishop and Priest, There will be the temptations of Balaam and the Nicolaitan.
Clergy of the world
Who is the Clergy of the world. That would be what is sometimes called "public religion" which is often doing what the early Church used to do. They are the administrators of your social welfare by the governments of the world.
Other links
Ministers | Why Minister | Minister of the world | Minister of the Church |
Elders | Deacon | Priests | Levites | Breeches | Hierarchy |
Altars | Stones | Stoning Daily ministration | Corban | Welfare |
Essenes | Disciples | Seven men | Church | Church legally defined | Christian |
Churches | Ministry Burnout | Religion | The Blessed Strategy | Widow |
Tens | Tithing | CORE | COM | Minister of Record | Benefactors |
Cain | Nimrod | Constantine | Christian conflict | Fathers |
Lady Godiva | Isaac Backus | Government and Liberty Described |
Monks | Lost_Monks | Married_Monks | Monasticism | Modern_Monastic_life |
Seek | Votive | Orders | Religious Orders | Rules of St Benedict |
Jesus | Was Jesus rich | Mendicant | Vow of poverty | Fervent Charity |
Denominations | Guru_theories | Iconoclast | Cult | Bible Index | First to do List |

Church | Churches | Ekklesia | Called out | Church legally defined |
Priests | Minister | Deacon | Bishop | Elder | Clergy | Laity | Home church |
Early Church | Religion | Corban | Storehouse | Daily ministration |
The Way | Rituals and ceremonies | The Blessed Strategy |
Minister of the world | Welfare types | Socialism | Public religion |
The Church chained | Body of Christ | Kingdom of God | Levites |
The Free Church Report | Church Study course online | Unchurched |
Ministers | Christians | Modern Christians | Christians check list |
Theology | Lady Godiva | Whosoever believeth | Worship | Salvation |
Creed of the Apostles | Benefactors | Cain | Nimrod | Constantine |
Christian conflict | Fathers | Patristic | Ambrose | Jerome |
Join The Living Network of The Companies of Ten
The Living Network | Join Local group | About | Purpose | Guidelines | Network Removal
Contact Minister | Fractal Network | Audacity of Hope | Network Links

Footnotes