Altruism
From PreparingYou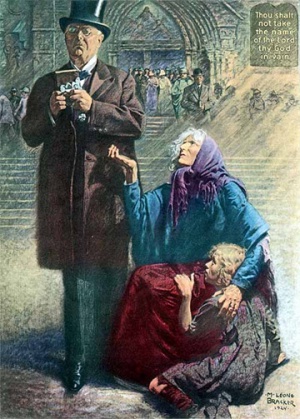 Altruism is the belief in or practice of selfless concern for the well-being of others.
Altruism or selflessness is the principle or practice of concern for the welfare of others. It is a traditional social virtue in many who are active in the culture of a society which binds itself together with love rather than force. It is a core aspect of many religions and even some secular states, although the use of force by the states that become collectives has become a worldview of the socialist state. Though the concept of "others" toward whom concern should be directed can vary among cultures and religions, alturism remains a position of personal sacrifice.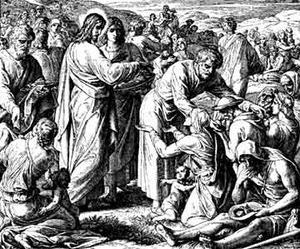 Altruism is the opposite of selfishness, and it is the antithesis of coveting. The word was coined by the French philosopher Auguste Comte in French, as altruisme, for an antonym of egoism. He derived it from the Italian altrui, which in turn was derived from Latin alteri, meaning "other people" or "somebody else".
Government | Governments | Civil Government |
Government and Liberty Described |
Social contract | Covenants of the gods |
Contracts, Covenants and Constitutions |
Nationalism | Republic | Democracy | Minarchism | Statism |
Fascism | Tyranny | Despotism | Federation
Communism | Anarcho communism | Communist Manifesto |
Communist Altruism | Primitive Communism | Karl Marx Marriage |
Collectivism | Altruism | Saul Syndrome | Foolishly |
Anarchist | Capitalism | Socialism | Rules For Radicals | Atheist |
Viable republic | Republican form | Titular |
The Way | Perfect law of liberty | NAP |
Taxation | Tribute | Tithe | Tithing | Pay tribute |
Legal charity | Social Security | Corban | Hierarchy |
Imperial Cult of Rome | The Democracy Cult |
Employ | Bondage | Mammon | Temples |
Cain | Nimrod | Pharaoh | Caesar | Law |
Mystery Babylon | Saving Babylon | Exiting Babylon |
Supreme being | gods many | Ideological subversion |
Schools as Tools | Roots of the Welfare State |
Covetous Practices | Consent not | Withdraw consent |
Come out | Put out | Cry out | Voice |
Kingdom of God | Church legally defined |
Pure Religion | Christian conflict |
Join The Living Network of The Companies of Ten
The Living Network | Join Local group | About | Purpose | Guidelines | Network Removal
Contact Minister | Fractal Network | Audacity of Hope | Network Links

Footnotes