TalkRadio
From PreparingYou
---
Communication Networks | Radio | Broadcast | Archives | Conference Calls |
Amateur Radio Network | Community | CORE | Church | Network |
Regularly Broadcasts
---
Communication Networks | Radio | Broadcast | Archives | Conference Calls |
Amateur Radio Network | Community | CORE | Church | Network |
Radio | Broadcasts | Keys_of_the_Kingdom The_Sabbath_Hour | Straight Talk‏‎ |
Amateur Radio Network | Conference Calls | Audio-Video |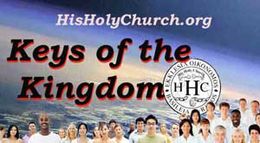 Keys of the Kingdom
2 hours Every Saturday starting
8 AM PST
-9AM MST
--10AM CST
---11AM EST
Listen: http://firstamendmentradio.net//
Dial-in to listen at: (641) 715-3670 Code: 573812
Chat Room http://wwfar.com/chat/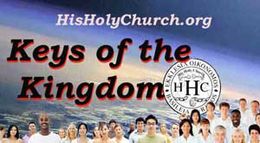 The Sabbath Hour
6PM Eastern Standard Time
-5pm Central Standard Time
--4pm Mountain Standard Time
---3PM Pacific Standard Time
http://www.freedomizerradio.com/
Call in number is (319) 527-6208
If you are going to want to ask a question LIVE you have to privately preregister the phone number you are calling from through your local Network minister. This prevents giving air time to trolls.
2018 | 2017 | 2016 | 2015 | 2014 | 2013 | 2012 | 2011 | 2010 |
Misc | Broadcasts | Books | Bible | YouTube
Guest appearances and speaking engagements
If you would like Brother Gregory as a:
guest on Other Broadcasts,
Speak with a local group,
Speaker at an event
host a broadcast or
even to be a guest on one of our broadcasts
please contact us at.
---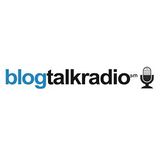 Straight Talk on BlogTalkRadio
Every week on different mornings Straight Talk gives you you a chance for Q and A and call in
Straight Talk on BlogTalkRadio
Click on the Follow button:
8:00 AM PST
-9:00AM MST
--10:00PM CST
---11:00PM EST
GUEST CALL-IN(213) 943-3434

http://www.blogtalkradio.com/brother-gregory
Regularly Scheduled Conference Calls
Most conference calls have moved to the private Living Network calls within the different Core groups.
Join the network and ask how to become a part of a CORE and free assembly.



Day
PST
MST
CST
EST
Description of Call
Sunday
5pm
6pm
7pm
8pm
Monday
PT
MT
CT
ET
Ministers call. Check with your CORE
Tuesday
6pm
7pm
8pm
9pm
Free Church Report Study Call in
Wednesday
6pm
7pm
8pm
9pm
Thursday
5pm
6pm
7pm
8pm
Friday
PT
MT
CT
ET
Saturday
8AM
9AM
10AM
11AM
see morning Broadcast:
3pm
4pm
5pm
6pm
Sabbath Hour Call (1 hour)
Call-in for network members.
Find Best Time Across Time Zones
Need to organize a call to many far away or arrange a web or video conference across different time zones?
Find the best time across time zones with this Meeting Planner.
---
On Demand Conference Calls
Check Radio Broadcast schedule here