Shortlist
From PreparingYou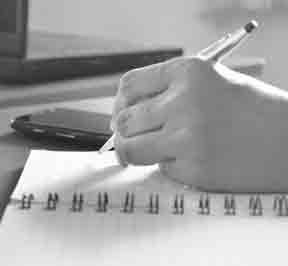 Lists
Many people have desired a simple checklist of things we can do to seek the kingdom of God and His righteousness. Christ provided such a list in the context of the gospel. Paul and the apostles also provided lists of do's and don'ts within their epistles and shared warnings about how to check the sincerity and veracity of our repentance and faith.
We have written a Christians check list and a First to do List but there could be a value in having a short overall list of the basic parameters to repenting and seeking the kingdom of God and His righteousness which would give us simple and short outline of instruction by Jesus to the people who desired to follow Him and His Church in general.
Men must change
Someone contemplating the state of mankind, problems with the governments of the world, and a need for change in their relationships with each other, mentioned the line from a movie, "Before kingdoms can change, men must change." [1] What is often keeping us from changing is what we think is true but just isn't so. The strong delusion we have been warned about was to come from God that we would believe a lie.[2] There is, of course, a reason God does that which is explained in earlier verses. The Bible should always be read in the context of the Bible which includes the times, language and who is being written.
I knew the quote mentioned above was from the movie Jesus of Nazareth and the actor was Michael York playing John the Baptist.[3] He was speaking to Herod Antipas while in prison waiting for what would be his political execution.
I recently searched in the Bible and on the internet for the quote in that and other similar forms of the phrase.[4] While the quote is not specifically found in the Bible, there are numerous people that attribute it to John the Baptist.
To be honest, Christ came to change the hearts of men, not the governments of the world directly. He did come that the world might be saved. What many people do not remember is that He did say He was going to take the government, specifically the kingdom of God, away[5] from the "chief priests and Pharisees".[6]
He would do this by the words of their own mouth[7] and appoint it to another,[8] which He did[9] with the approval and acceptance of the Roman Empire sealed by his blood.
It is true also that repentance[10] and seeking righteousness together[11] are changing the way one thinks and relates to others. And certainly "being born again"[12] also involves change. Do we have the power to change ourselves and if we did where do we get the knowledge to know how to change? Eating of the tree of knowledge is how we got in trouble back in the Garden.
The changeling Spirit
So we can agree that we needed to "change" by some sort of transformation of the mind.[13] But do we have the personal ability and power to transform our own minds with our own mind?
It should be clear that it is not the words of preachers or even prophets written upon our minds, nor our own alterations to our mind which transform us but the actual writing of God and His Holy Spirit upon our hearts and minds.[14] The original witness of this process of change being implemented in us by God and not by our own efforts was at least in Jeramiah.[15]
This writing by God's Spirit is not accomplished by flesh and blood but revelation.[16] But how do we know it is the revelation of God that we see and not our own imagination?[17] Paul's warnings about man's imagination had already been referred to in Romans 2:15 where their imagination could lead not only to accusing but excusing sin.[18]
We cannot save ourselves simply by our own words and deeds. We see evidence of this with Paul's teachings about "not by works" but by "regeneration, and renewing of the Holy Ghost".[19]
Faithful Romans
Paul wrote to the remaining Roman Christians after many Christian Jews were expelled by Claudius from Rome.[20] Their practice of Pure Religion and refusal to sign up for the free bread of the Roman welfare state provided through their government temples made them outcasts and would eventually lead to the Christian conflict with the Imperial Cult of Rome.
The remaining Roman Christians were considering conforming to the rules and traditions of the Jews like those concerned with these traditions when Paul writes for several chapters about "circumcision [is that] of the heart, in the spirit".[21]
Being saved is an act of grace by God who transforms and changes us through no physical act or mental alteration of our own will. There must be free will in order for there to be love. That choice may be seen in the prayer, "not my will, but thine".[22]
Paul writes to the Romans, who were not cast out with the Christian Jews but allowed to stay in Rome, that if they were to confess with their mouth the Lord Jesus, and shalt believe in thine heart that God hath raised him from the dead, thou shalt be saved.[23] To whom was Paul speaking, why was he saying it and what did he mean?
Paul was careful to warn them in Romans 10 verse 3[24] not to be going about to establish their own righteousness.
And again Paul had warned in verse 6 that we should not try to say in our hearts who is saved and going to heaven[25] but many Modern Christians are going about saying they are saved or tempting others to profess that they are saved because they comply with verse 9[23]
We need to realize that the use of the word salvation was not just about if you were going to heaven after death. Early Christians were daily seeking the kingdom of God and His righteousness. Jesus was clear that real repentance and faith brings forth the fruits of repentance.[26] If we believe in Jesus as Lord unto righteousness we will see the fruits of the spirit[27] and not desiring the wages of unrighteousness nor the free bread of Rome nor the works of iniquity.
It is both a vain deceit and a false philosophies[28] that has been creeping[29] into modern Christianity that has spoiled the people to think that all you have to do is confess Jesus with your mouth and believe in your heart that he was raised from the dead and you are automatically saved.
In the very next verse, Paul makes it clear that real belief in the heart of man will manifest unto righteousness. If the actions of mankind are unrighteous then he clearly does not believe unto righteousness. Paul's statement about confessing with your mouth unto salvation.[30] is simply reassuring those Romans that the faithful who say there is another king, one Jesus[31] and are providing the daily ministration through fervent charity by their faith will continue to be saved as a viable part of the faithful network of the Church according to Paul.
Local congregations were providing all the social welfare for Christians, caring for the widows and orphans of their society through pure religion and rightly dividing free bread from house to house as needed. Paul was delivering emergency aid all over the Roman Empire to the Christian community during dearths. Rome was also providing free bread and emergency aid for the needy of their society through men who called themselves benefactors but exercised authority one over the other. They did that through their government temples and the Imperial Cult of Rome in a way like the Corban of the Pharisees and therefore made the word of God to none effect. Christians were forbidden to be like that by their king, one Jesus.[31]
The Emperor was called the Patronus of Rome or Our Father who are in Rome. The king of the Christians also commanded to call no man on earth Father. Augustus Caesar was "Soter" or Savior and offered salvation for those who would repent and follow His way of righteousness.
James tells us that even devils believe.[32] but he doe not do the will of God. Jesus had several parables about those who do the will of God and those who do not do the will of God[33] even to the point of being sent away.[34] Jesus even went so far as to say that it is the doers of the will of aHis Father that will enter into the kingdom of heaven.[35]
Not only Jesus and the Old Testament[36] but James clearly repeats this same principle of needing to be a doer of righteousness according to the word of God.[37]
James warns us about the vain man [38]and his false religion. He goes on to warn us against boasting about anything [39]that if you know something is good and you do not do it then it is a sin.[40]
Despite all the warnings of Jesus and the apostles including Paul's warnings that the "unrighteous shall not inherit the kingdom of God?" and instructs us to not be deceived that there is a long list of people doing things that will keep them from inheriting the kingdom.[41]
Yet, many modern preachers use an age-old tactic of Satan. They deceive you with the truth. What they fail to tell you is the whole truth which Paul and others repeat over and over again. If you love him in your heart with true faith you will keep the commandments. Paul repeats that long list of things you should not be doing if you have real faith. Yes, it is true that if you confess Jesus as your risen king who appointed a kingdom at hand to His little flock and believe this in your heart you will be saved through no work of your own where God owes you. Yes, it is true that if are led of the Spirit you are not under the law.[42] But if you are led of the Spirit you will not manifest the long list that Paul gives us concerning the works of the flesh.[43]
The whole conversation between Paul and the Romans was to clarify that that there is no difference between the Jew and the Greek.[44] Paul was only talking about the traditions of the Jews about circumcision of the flesh and counting days and moons[45] being done away with with the same topic appearing again in Colossians.[46] Paul was assuring them that they would continue to be a part of the international network of charity providing welfare for the faithful even if they did not get circumcised or take on the ritual practice common among some Jews.
Paul was not giving Christians of the early Church a license to fornicate, murder, or covet their neighbor's goods. He did not say nor even suggest that we do not have to keep the commandments. The will of God remains the same and true faith will instill in us the deeds of repentance. If we love God we will keep the commandments. If our claim of faith is a lie to ourselves and others then our faith is dead we will not keep the commandments.
Study the will of God
Then the question may arise as to how do we know the will of God?
Is it by our "study" of ourselves or our heart or even the "study" of the Bible and the endless publications of books[47] that we will know the will of God for us?
Is "studying" anything more than our flesh and blood works to pick the fruit and eat of the tree of knowledge?
We know that it is not knowing by flesh and blood that we will know the truth[48] nor inherit the kingdom.[49]
We are told to repent and to seek but the places in the Bible where we are told to study the author was apparently telling us something quite different.
In Thessalonians we are "commanded" to "study to be quiet, and to do your own business, and to work with your own hands".[50] But the word "study" in the original text is philotimeomai[51] which actually mean to bring something to pass because of your love of honor, striving. In socialism, you often provide for yourself with the hands of others through men who exercise authority. That idea is more and more acceptable by millions who say they are Christians and believers. Jesus was not a socialist and condemned the Pharisees and their socialist agenda. Many modern Christians do not know this because the modern Church is not preaching the whole gospel of the kingdom.
In 2 Timothy Paul tells us to "Study to shew thyself approved unto God, a workman"[52] But again the word "study" is from the Greek spoudazo [53] which has to do with exerting oneself, endeavoring and to give diligence which as workmen seems to have to do with what you do, your works.
The only time the Bible speaks to us about study it seems more a warning.[54] not that there is any prohibition for the tree of knowledge is placed in the garden but it is just not to be the source from which we are given direction and the power to act or even change.
The Teacher
You can only learn the will of God from God.
When the people sought a ruler, a government who could exercise authority we were warned by God in 1 Samuel 8 that the rulers would take and take and take and when we cried out God would not hear us. God would not hear us until we heard the cries of others.
This principle repeats itself in the teachings of Christ. We are only forgiven if we forgive others.[55]
We see t also expressed in the golden rule[56] and identified as the strait gate.[57] Modern preachers widen the way by taking Paul out of the context of Paul[58] deceiving many with their version of the gospel which is short of the whole truth.[59]
You know who are real Christians and if you really believe by the fruits of the Spirit[27] or the fruits of the flesh.[60]This is why Christ was adamant that by their fruits you will know them and Paul preached Christ first.[61]
The modern Church preacher has taken Paul out of the context of Paul and even out of the context of Christ, preaching a false gospel because they are not preaching the whole gospel.
One of the reasons we gather together is so that we may forgive because only if we forgive others[62] can we be forgiven. While we may not be under the law that are the statutes of Moses, Jesus makes it clear that we are expected to do those things commanded by God.[63]
Christ requires the fruits of the Spirit[27] and not merely lip service.[64]
The law imposed upon you from the outside you will probably not be able to keep but if the Spirit of God is in you because you truly repent and believe then the law is written in your heart.[65]
The Shortlist
The shortlist
Listed
Repent of trying to establish a Utopian government ruled by gods, men who call themselves benefactors, the fathers of the earth, or the covetous who all use force and violence
Care for one another in a daily ministration of fervent charity.
Attend to the weightier matters of the kingdom of God through faith, hope, and charity.
Give so that you may be given to.

If I repent my thinking has changed.
But have I changed in a truly Christian way taught by Jesus?
"Be ye transformed by the renewing of your mind."
Transformed = metamorphous, i.e. caterpillar to butterfly.
We cannot Transform ourselves by our own will. We may need to seek and strive and do those things that allow ourselves to be transformed. It is the Holy Spirit of God that must change us by writing on our hearts and minds.
We cannot save our selves or design that change for we do not know how to change simply with our own efforts and study because:
"Unless you become like little children you shall not see the kingdom of God."
Young Children are full of "I want", "I need", and "ego" driven attitudes. They can have very little appreciation, knowledge or concern of or for the work that actually goes into providing or sustaining the basics they demand.
Little children do have egos but they are also overwhelmed by the power and presence of their parents because they know they are helpless without them. What young children are is pliable, and accepting. They have a natural loyalty to their parents, at least at first, because their parents are the ones they look up to and depend upon.
We are often ego-driven but what father do we look to for our personal welfare or daily bread? Many today look to the fathers of the earth in the same way that many people looked to Rome and Herod and their temples for their daily free bread.
But our spiritual Father is in heaven and we must learn to be spirit-led by His Holy Spirit which will produce different fruit worth of repentance. If we are truly transformed by His Holy Spirit we would not be tempted by the covetous practices of the world, nor the self-righteousness of false religion nor enticed by the wages of unrighteousness that curse children turning the people into both merchandise and perfect savages.
If the "The real destroyers of the liberties of the people is he who spreads among them bounties, donations, and benefits"[66] then the real battle for the kingdom transpires inside our own hearts.
We need to not only fast from those "bounties, donations, and benefits" offered by men who exercise authority one over the other but we need to provide through charity those "bounties, donations, and benefits" to our fellowman in Pure religion unspotted by the world of public welfare provided by force .
To remain faithful in our fast and persevere in setting the table of the Lord we will need a humble heart void of the ego of self-righteousness. We are not in control of our ego but our ego can be controlled by the spirit of God if I will lay down our willful and selfish nature. Our ego life will diminish as we serve God by serving others in righteousness.
This begins when we love our neighbor at least as much as we love ourselves. We certainly cannot covet our neighbors' goods or scheme to take from your neighbor through unrighteous institutions and honestly claim to love our neighbor. But more than that you should not, must not, be slothful in setting the table of the Lord or in caring for the needs of your neighbor through charity.
If we are the instrument of righteousness we will diligently come together to provide for others in need. For if we are not diligent we will be yielding our neighbor to unrighteous institutions of the world.[67]
If we judge it is okay to take from our neighbor then it is also okay for our neighbor to take from us.[68] If we seek the blood of our neighbor for gain by consent then we are giving consent for our own blood to be seized and we shall be trapped and snared by our own consent and wantonness.[69]

We may love our families but we need to love our neighbor's family with equal dedication and fervor.[70] One way to lay down your ego is to lay down your not only your wantonness but also your selfishness by not only fasting from covetous practices but by sacrificing to care for others in a daily ministration like the early Church.
The word ego is the Latin verb for I am. The "I AM" is a good thing depending on what "I AM"...
The creator is called I am and we were supposed to be made in His image. When we disobeyed the wisdom of our Father and gave birth to our own opinion and self-righteousness we were remade in another "self-serving I am" other than the "I AM" of our Father.
If we look to our Father who art in Heaven for our daily bread by faith through charity we shall be regenerated into a child of light. Just as we were degenerated when we covetously desired the wages of unrighteousness and began to look to the "fathers of the earth" for their daily free bread.
This is why we have to be as little children. It is not the destruction of the ego but the conformity of our ego to the "I AM of God" as our Father. But what is the shortlist of the I am of God.
God is a worker of righteousness, a doer of deeds, a provider of blessings, a creator life, a giver of gifts, and a forgiver of mankind. Are we willing to be made in that image even if it means we must lay down our life daily?
Are we these things or even diligently seeking to be these things and shall we persevere in our search for these characteristics of the Holy Spirit of God?
We are not changed by the doctrines of men, the catechisms of religious philosophies. We are changed by the Spirit of God dwelling in us which is made possible by not putting your will first but by doing the will of the Father.[71]
While there may be a humble admission that we are often not doing things according to the will and nature of God which is the nature of Christ, when we rise up from the prayer of faith in Christ "not my will, but thine, be done" we should manifest that obedience to His doctrines.
The Plan of Christ was a "viable workable plausible plan" of action and doing that people can actually implement to establish those communities and congregations commanded by Christ.
---

The law in the kingdom of God is a simple Ten Commandments summarized in Two commandments. Loving and following that law of God, which is merely the way of God.
You will love others even if they are sinners, foolish, or "know not what they do".
You will forgive others whether they hate you, rebuke you justly or not.
You will be giving to others, sacrificing your time, your wealth, and even your life for others.
We are supposed to tear down the altars of men who worship Satan, the devil, i.e. the adversary of God.
People worship at those altars every time they "pray" to them for benefits provided at the expense of their neighbor by men who call themselves benefactors but exercise authority.
We can only tear down those altars of the world and their temples of unrighteous mammon by building the altars of God mad of Lively Stones of a Living Altar which operate by faith, hope and charity and the perfect law of liberty.
You are not going to conquer anything, defeat anything, beat anything... You can only hope to conform to Christ, and the Father and become a brother to all men through giving and forgiving or you are going to perish.
There is work to be done.
Join The Living Network of The Companies of Ten
The Living Network | Join Local group | About | Purpose | Guidelines | Network Removal
Contact Minister | Fractal Network | Audacity of Hope | Network Links

Footnotes
To read more go to "His Holy Church" (HHC) http://www.hisholychurch.org/
1 Thessalonians 4:11 And that ye study to be quiet, and to do your own business, and to work with your own hands, as we commanded you; 2 Timothy 2:15 Study to shew thyself approved unto God, a workman that needeth not to be ashamed, rightly dividing the word of truth.