Jeffrey Jay
From PreparingYou
His Church at Great Lakes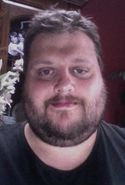 I Am Jeffrey Jay
- Jeffrey was elected Minister of His Church at Great Lakes (HCGL) in the month of April the year of our Lord Two Thousand and Fourteen.
- Currently sojourning near Tallahassee Florida, formerly in Michigan.
You can reach me at:
E-mail hhc [dot] great [dot] lakes at gmail [dot] com
or
Office Phone (7eight5) 4zero9-6one1four ----- This is a Google Voice number so if i don't answer please leave a message and I will get back to you as soon as possible.
My Family
I was born and raised in a small township of Marion in Michigan to my mother Judy and father Robert. I currently have one elder brother Jim and an elder sister Sue who is married to her husband Randy. My second eldest brother Dan passed away in January of Two Thousand and Fifteen. My parents also had a daughter named Becky she passed away at a young age before I was born. My brother Jim has two adult sons the eldest is Chris and the younger is Robert. My second eldest brother Dan left his wife Patty, two daughters Rachel and Rebecca, a son Daniel and another daughter from a previous marriage. My sister Sue and her husband Randy have two adult children a son Brett and daughter Megan, Randy has two adult sons from a previous marriage the eldest is Matthew and the younger Scott.
I'm currently caring for my mother and step-father.
Deuteronomy 5:16 KJV - Honour thy father and thy mother, as the LORD thy God hath commanded thee; that thy days may be prolonged, and that it may go well with thee, in the land which the LORD thy God giveth thee.
Matthew 19:19 KJV - Honour thy father and [thy] mother: and, Thou shalt love thy neighbour as thyself.
Mark 10:19 KJV - Thou knowest the commandments, Do not commit adultery, Do not kill, Do not steal, Do not bear false witness, Defraud not, Honour thy father and mother.
---
My other family is my fellow brothers and sisters in Christ.
Matthew 12:46-50 KJV - While he "Jesus" yet talked to the people, behold, [his] mother and his brethren stood without, desiring to speak with him. Then one said unto him, Behold, thy mother and thy brethren stand without, desiring to speak with thee. But he answered and said unto him that told him, Who is my mother? and who are my brethren? And he stretched forth his hand toward his disciples, and said, Behold my mother and my brethren! 50 For whosoever shall do the will of my Father which is in heaven, the same is my brother, and sister, and mother.
Ephesians 3:14-21 KJV - For this cause I bow my knees unto the Father of our Lord Jesus Christ, Of whom the whole family in heaven and earth is named, That he would grant you, according to the riches of his glory, to be strengthened with might by his Spirit in the inner man; That Christ may dwell in your hearts by faith; that ye, being rooted and grounded in love, May be able to comprehend with all saints what [is] the breadth, and length, and depth, and height; And to know the love of Christ, which passeth knowledge, that ye might be filled with all the fulness of God. Now unto him that is able to do exceeding abundantly above all that we ask or think, according to the power that worketh in us, Unto him [be] glory in the church by Christ Jesus throughout all ages, world without end. Amen.
Abba Father:
Romans 8:12-17 KJV - Therefore, brethren, we are debtors, not to the flesh, to live after the flesh. For if ye live after the flesh, ye shall die: but if ye through the Spirit do mortify the deeds of the body, ye shall live. For as many as are led by the Spirit of God, they are the sons of God. For ye have not received the spirit of bondage again to fear; but ye have received the Spirit of adoption, whereby we cry, Abba, Father. The Spirit itself beareth witness with our spirit, that we are the children of God: And if children, then heirs; heirs of God, and joint-heirs with Christ; if so be that we suffer with [him], that we may be also glorified together.
Galatians 4:1-7 KJV - Now I say, [That] the heir, as long as he is a child, differeth nothing from a servant, though he be lord of all; But is under tutors and governors until the time appointed of the father. Even so we, when we were children, were in bondage under the elements of the world: But when the fulness of the time was come, God sent forth his Son, made of a woman, made under the law, To redeem them that were under the law, that we might receive the adoption of sons. And because ye are sons, God hath sent forth the Spirit of his Son into your hearts, crying, Abba, Father. Wherefore thou art no more a servant, but a son; and if a son, then an heir of God through Christ.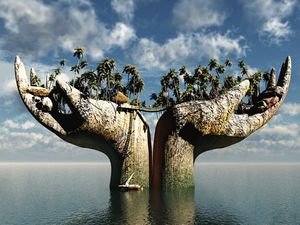 Join The Living Network of The Companies of Ten
The Living Network | Join Local group | About | Purpose | Guidelines | Network Removal
Contact Minister | Fractal Network | Audacity of Hope | Network Links