Claude Memma
From PreparingYou
Claude is a Minister of His Church at Blue Lake in Australia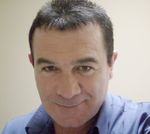 Hello, I am Claude Memma from Adelaide, South Australia. I was born in Basel, Switzerland to parents of Italian origin and we migrated to Australia in 1967. I currently work in administration for not-for-profit associations but I have also worked in many other industries such as the electrical trades as a qualified electrician, nursing, and Federal) public service (Social Security administration).
I have a strong musical background also having studied piano, accordion, organ and playing synthesizers and samplers for various musical bands who have had varying (but at times notable) degrees of success. I have also taken part in various musical recordings and studio (session) work.
My introduction to the world of truth had very difficult beginnings in that I (somewhat unexpectedly) discovered the truth about all things kingdom after having been suddenly dragged though the modern (adversarial) legal system which opened my eyes to the fact that all was not well or righteous in the systems of men. While this difficult journey has sharpened my understanding of the law in general, it also opened my eyes and ears to the gospel of Christ and the kingdom of God at hand. I began to see and understanding that other form of government as preached by Christ.
It is my hope and prayer that by genuinely seeking the kingdom of God through an evergrowing living network that operates on faith, hope and charity, we may one day be able to return every man unto his possessions and every man unto his family.
May we strive and continue to learn how to do what Christ preached in a way that glorifies our Father in Heaven.
Contact me at claudem777 at gmail døt com