Apocalypse
From PreparingYou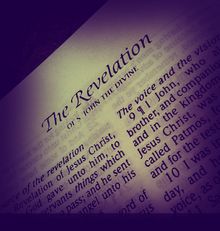 In many peoples minds the word apocalypse conjures up images of death and destruction. However, this is not what apocalypse means at all. The English word apocalypse comes from the Greek word apokalypsis, which is given the Strong's number G602. It is defined as:
laying bare, making naked
a disclosure of truth, instruction

concerning things before unknown
used of events by which things or states or persons hitherto withdrawn from view are made visible to all

manifestation, appearance
In the New Testament apokalypsis is usually translated revelation.[1]
Footnotes